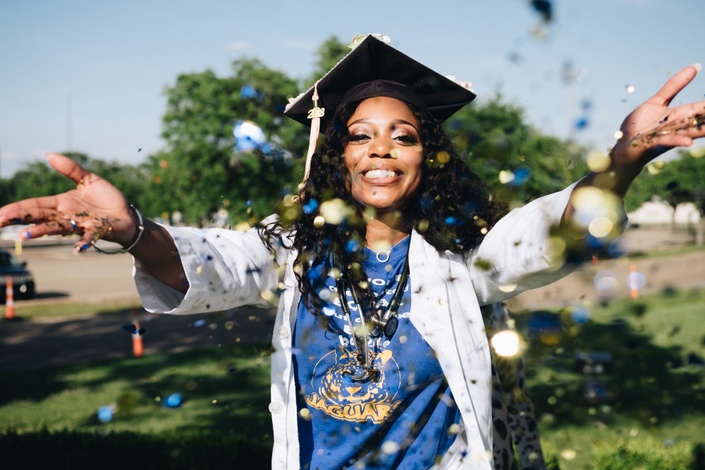 60 Days to Slay Sallie Mae
The ONLY Student Loan Repayment Course of Its Kind Designed with the Emotional + Financial Realities of Black Women in Mind
Enroll in Course
Are you ready to stop procrastinating on your dreams of financial freedom and authentic living and finally start paying off your student loan debt?
In this self-paced, self-study course, you will learn my simple step-by-step process for repaying your student loans that is straightforward and clear while allowing you to harness your creativity, build your financial confidence, and maintain a social life.
Does any of these sound like you?
You want to eliminate your student loan debt but have been avoiding opening your student loan bills because you are too afraid to face reality

Your credit has been damaged you've gone into default or made late and inconsistent payments

You feel overwhelmed with all the information out there about student loan repayment and wish you had a clear, step-by-step roadmap to guide the way

You feel resentful and suffocated when your student loan bill comes in the mail

You want to find ways to increase your income so you can accelerate the debt elimination process

You want the peace of mind and self-respect that comes with knowing you are handling your student loans like an adult.

You need support, accountability, and community to inspire and guide your student loan repayment pathway

You want to pursue life freely without the burden of debt but can't figure out to how do both
60 Days to Slay Sallie Mae
In this 4-part self-study, self-paced program, you're going to learn: The Frugal Feminista GEMS System of Student Loan Repayment.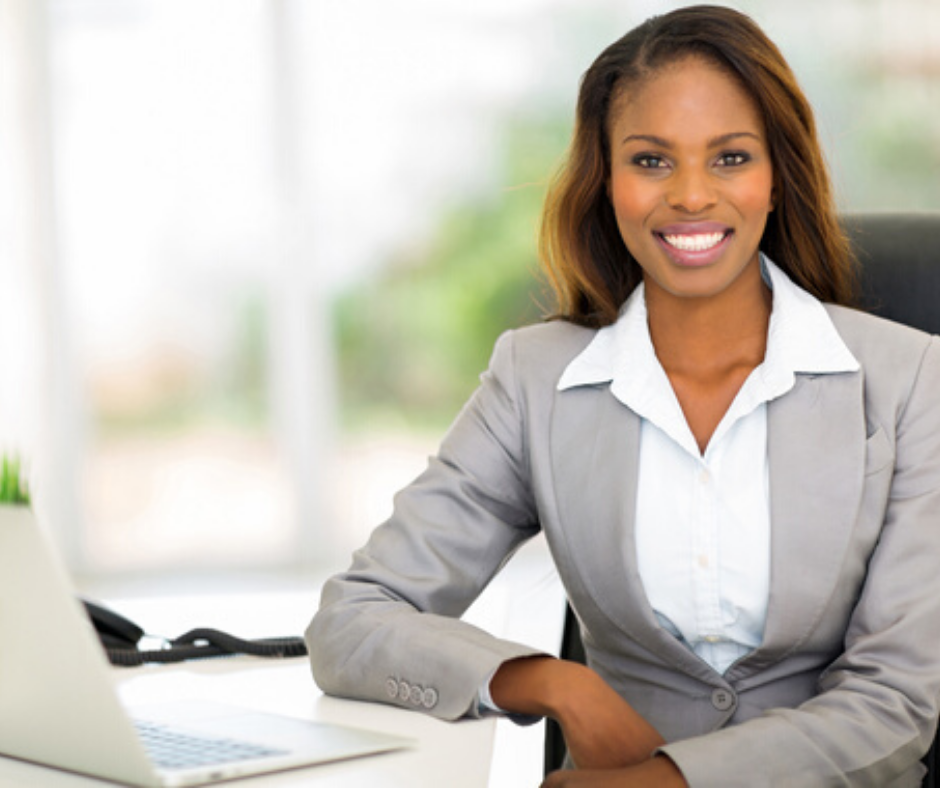 MODULE #1: Getting Your Stats
During Module #1, you will learn:
The six most important stats for creating a sustainable and aggressive debt elimination plan

How to calculate interest on your loans, so you attack the principal quickly

The key differences and pros and cons of the 7 student loan repayment plans and which will be right for you

7 Reasons why you need to repay your student loan ASAP

How to make sense of refinancing and determine whether it's right for you

How to reduce your monthly student loan payments by as much as 50% every month.

How to make sense of debt consolidation and determine the right time to pursue this option

How to apply for Public Service Loan Forgiveness, know if you're qualified and remain qualified.
To help hold you accountable, you'll need to show your Sallie Mae Receipts in the 60 Days to Slay Sallie Mae Facebook Community. Some of your tasks will be to:
Share your "Come Get Your Money, Sallie" binder

Provide proof of your organized templates and digital files with communication to your lender(s)

Identify if and how you want to refinance and/or consolidate

Develop a timeline for your federal and private loan lender communication

State your primary choice for repayment and why it makes sense for you

Share your second and third choices and the circumstances under which you'll use these repayment options

Explain your "Attack Interest and 'Dem" strategy

Articulate why interest is your financial frenemy across the repayment plans and explain your new thinking regarding interest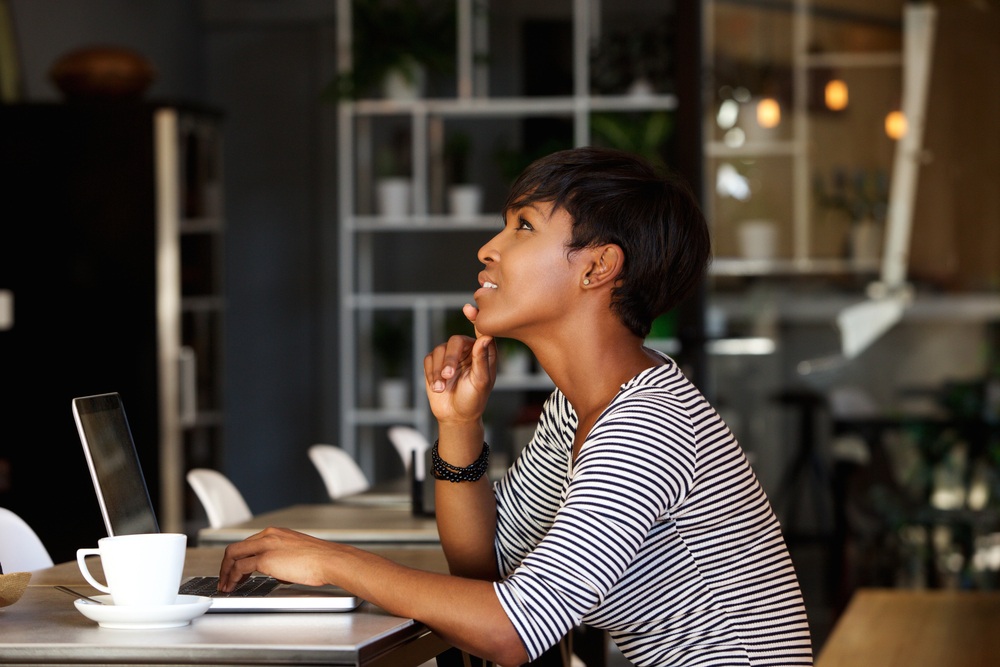 MODULE #2: Establish Your Financial and Emotional Structures to Slay Sallie Mae
During this module, you learn about emotional intelligence and engage in the mindset work to push through student loan repayment slumps and sadness.

During Module #2, you will learn:
Low cost yet effective self-care to keep you motivated and "pumped" about getting rid of your student loans

Top strategies to keep you focused on the student loan repayment process when your spirits are low

The major lifestyle shifts that will bring you more money to eliminate student loan debt while increasing your overall life satisfaction

The right kind of financial forgiveness offer yourself and others when accelerating your student loan slayage.

The banking structures you can use to save on interest and the easiest way to set them up

The money structures you can implement immediately to eat away at your monthly interest rates
To keep you accountable, you'll need to show your Sallie Mae Receipts in the 60 Days to Slay Sallie Mae Facebook Community. To prove that you are proactively engaging in emotional self-care and establishing financial structures to support Sallie Mae slayage, you will need to produce:
Your Slay Sallie Mae Student Loan Self-Care Calendar

Your Slay Sallie Mae Mindset Challenge Work

Your Slay Sallie Mae Community Care Outreach Plan

Screenshots of the Sallie Mae financial structures you'll use to support your slayage.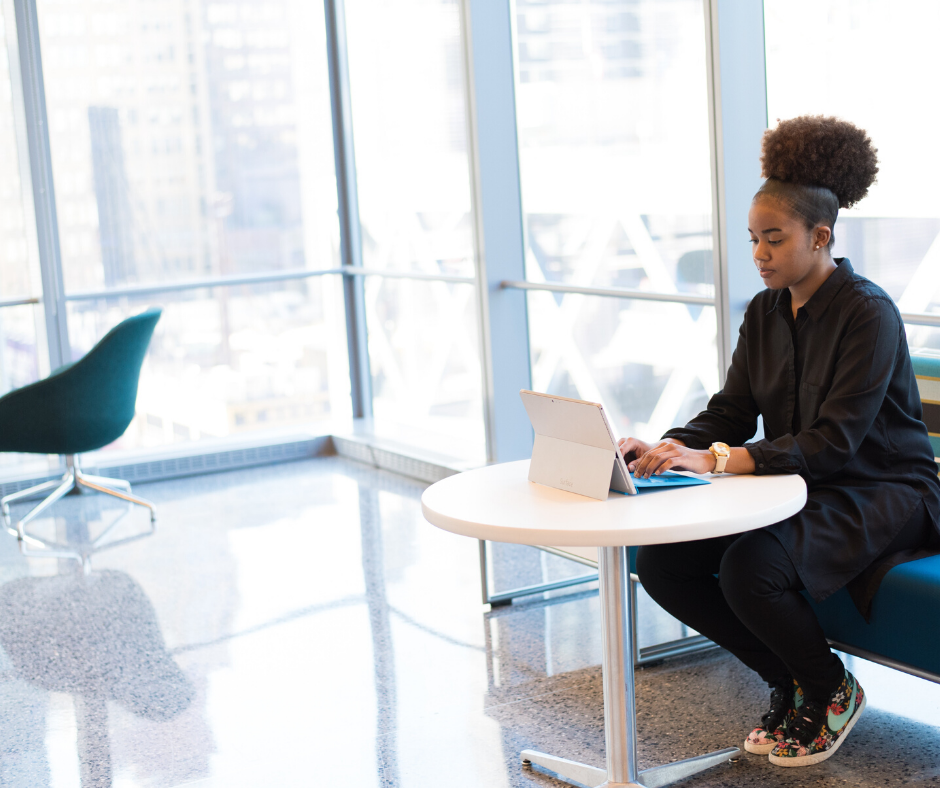 MODULE #3: Move to Action
During Module #3, you'll learn about money--how to make it and how to save it so you can be as aggressive as you want when repaying your student loans.
You will learn:
Mild, Spicy, and Super Spicy levels to accelerate student loan repayment and the BEST ways to identify whether or not they make sense for you

Easy (and legal) ways to increase your income so you can get rid of your student loan debt faster

4 proven ways to eliminate student loan debt and which approach will work best for you now versus five years from now

Set your student loan slayage in the context of your 1-year, 5-year, and 10-year life goals
To help hold you accountable, you'll need to show your Sallie Mae Receipts in the 60 Days to Slay Sallie Mae Facebook Community. You will need to produce:
An outline of how you will come up with an extra $100, $200, or $300 per month

A monthly budget that highlights student loans as a priority

A template from The Wealthy Woman's Blueprint Financial Planner to show how you'll track your spending

A plan for your $20 Cash Crash Diet (how long? who will help you?)

A meal prep menu

A "I'm Cute Yet Focused" wardrobe plan to keep you from impulse shopping for makeup, toiletries, and clothes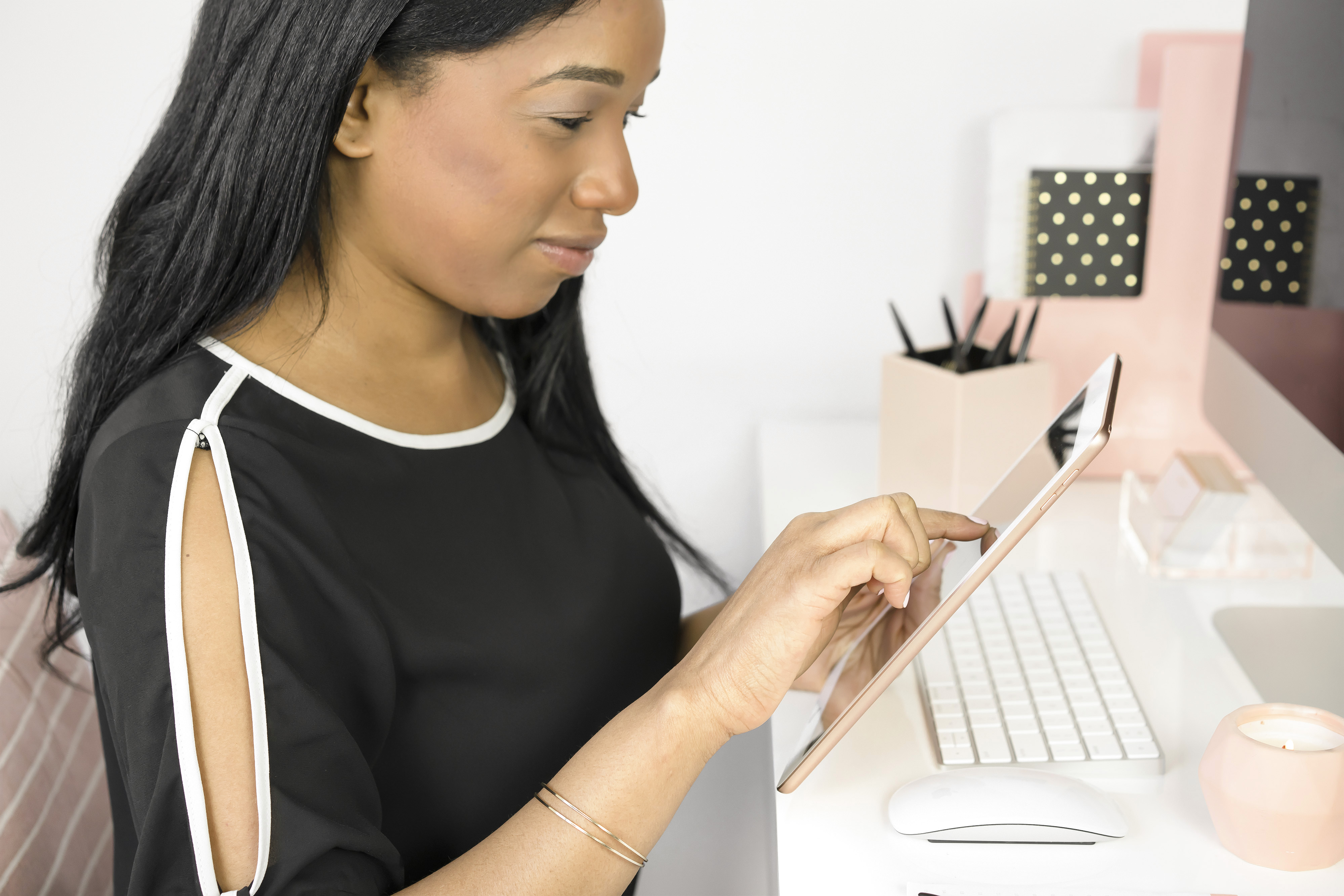 MODULE #4: Set Your Benchmarks

During Module #4, you'll learn everything about pacing yourself and establishing SMART GOALS around your repayment plan.

You'll learn:
How to create SMART goals

How you will break up your money map into sizable and realistic deliverables

How much money you want to eliminate using percentages or actual dollar amounts

The technology hacks you'll use to discount your debt
To help hold you accountable, you'll need to show your Sallie Mae Receipts in the 60 Days to Slay Sallie Mae Facebook Community. You will need to produce:

A working timeline of when you want to eliminate your student loan debt

A calendar of upcoming life events that will impact the rate of student loan slayage.

Your first 60 Days to Slay Sallie Mae SMART goal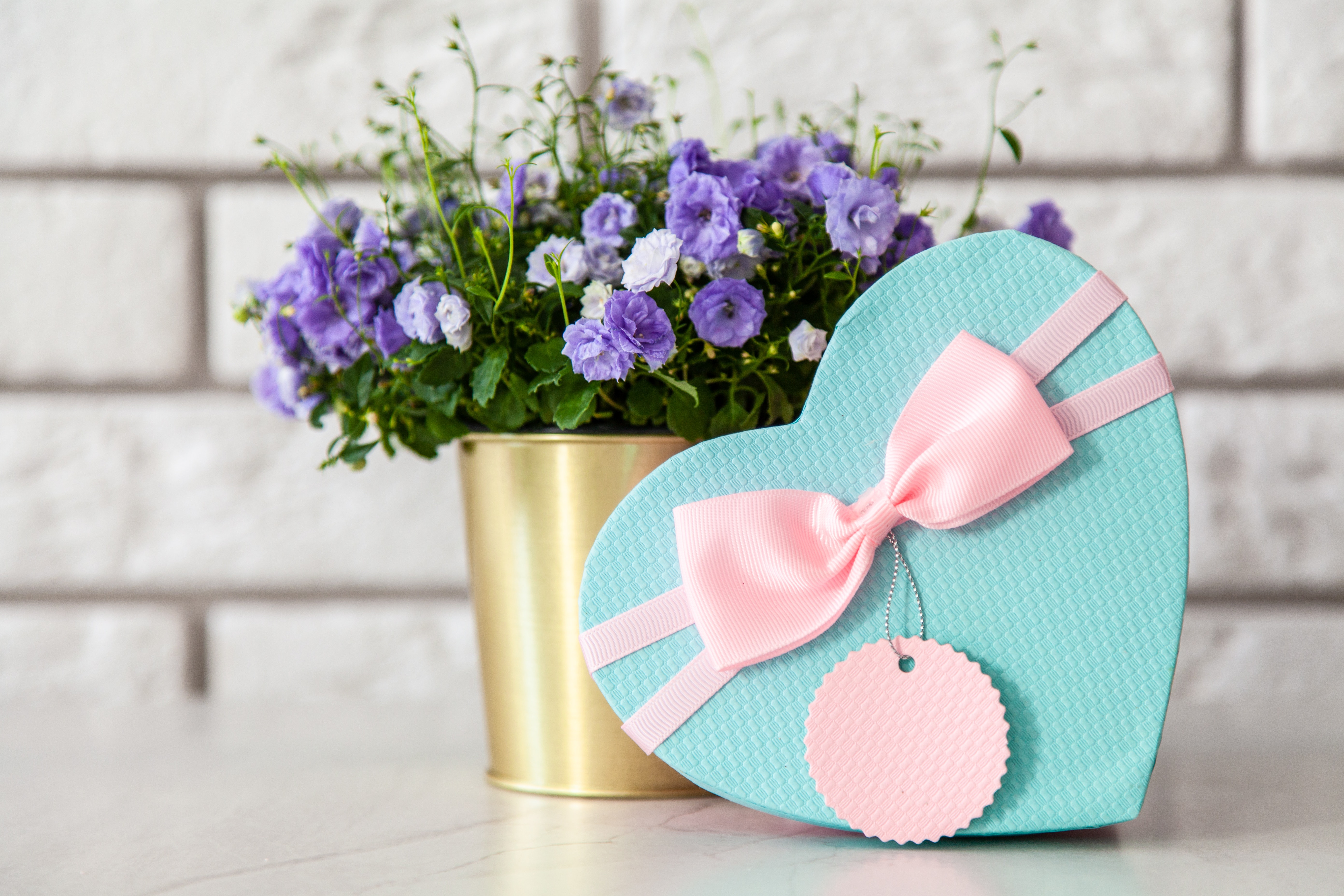 I have a SURPRISE BONUS MODULE... and it has to do with indulgence, love and luxury while slaying student loans. EEEKKK! But I won't give it away.
MEET SOME OF YOUR 60 DAYS TO SLAY SALLIE MAE GUEST EXPERTS

I'm so serious about getting you to zero dollars and zero cents as quickly as possible that I went all in on the support.

In each module, you will learn not only from some money experts, but also some "regular, degular" girls making progress on their student loan journey. My 60 Day to Slay Sallie Mae guest experts are financially lit and will share their knowledge, personal experience, and resources to help you get to the other side of your student loan mountain.
Here are our 60 Days to Slay Sallie Mae Guest Experts: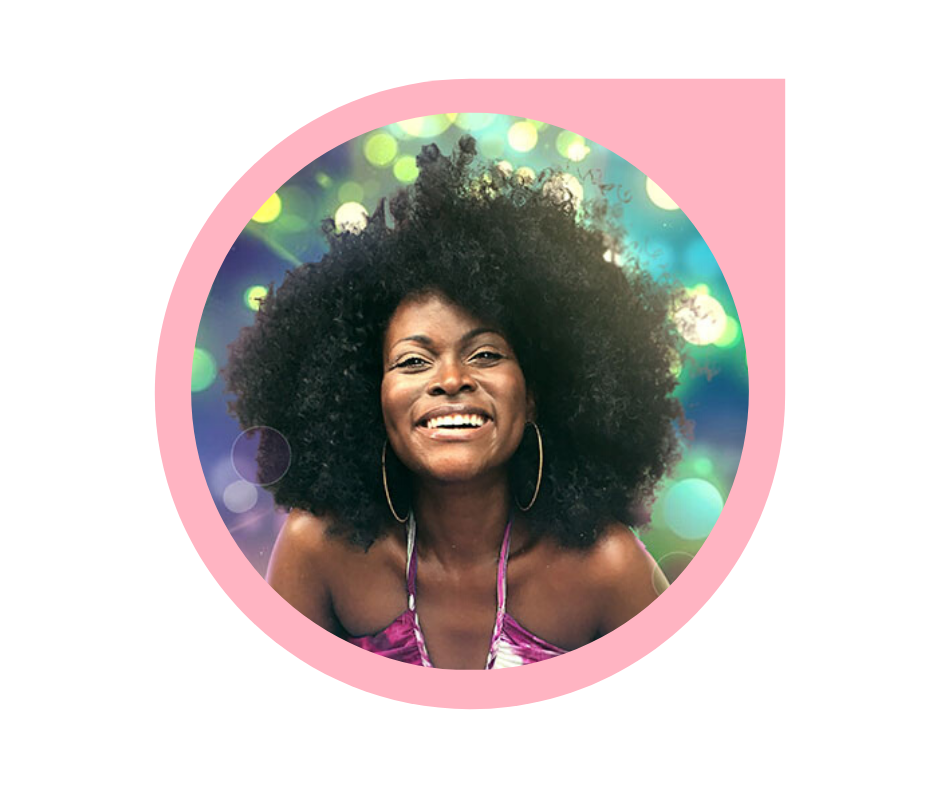 Abiola Abrams of Womanfesting University
Abiola Abrams, ESSENCE columnist and founder of Womanfesting.com, will be speaking about ETF tapping for dealing with anxiety about money and repaying student loans.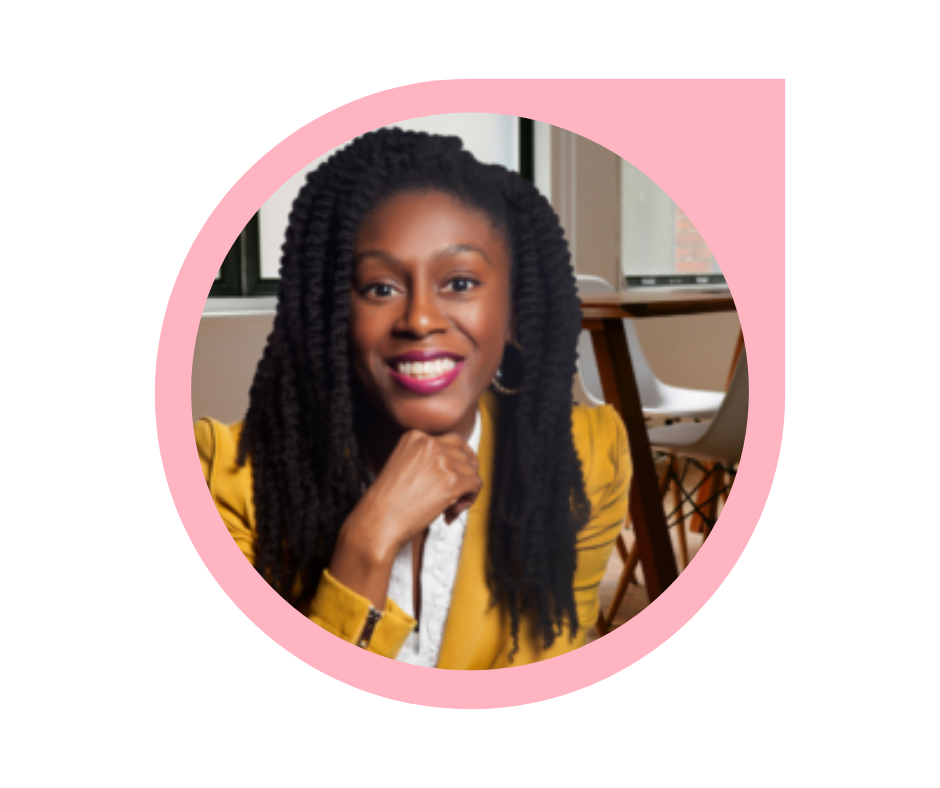 Dr. Maria James of Pocket Money
Dr. Maria James of Pocket of Money LLC will speak about how to leverage your skills and passions to create a side-hustle to accelerate student loan debt repayment. She will also speak about various time management and goal-setting strategies that align with your pace of repayment.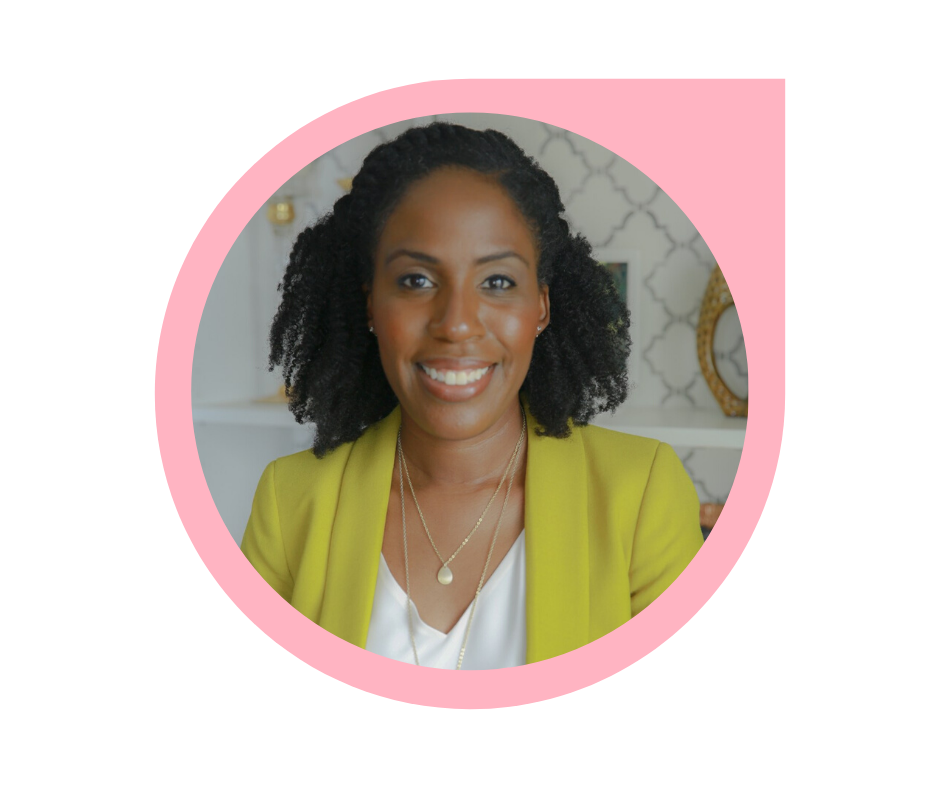 Kamilah O'Brien of Focused Spender

Kamilah O'Brien, CEO of Focused Spender will teach about the money saving and money earning strategies she used to slay all of her 5-figure student loan debt.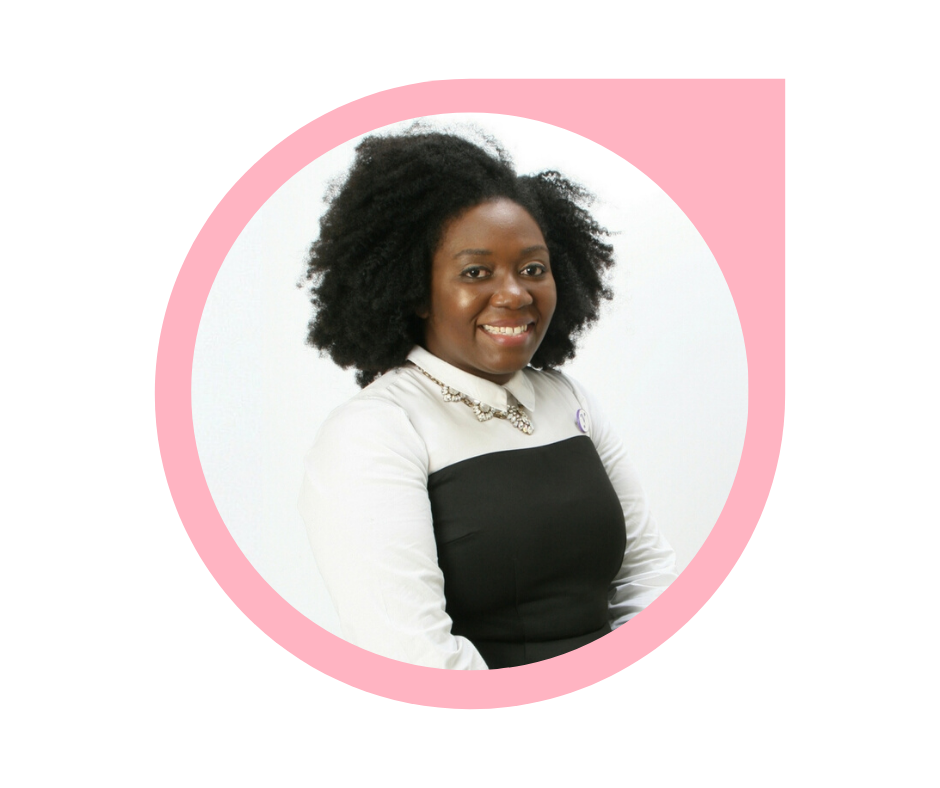 Melisa Boutin of Your Money Worth
Melisa Boutin, Head of Curriculum at Clever Girl Finance and CEO/Founder of Your Money Worth will be speaking about her book, Student Loan Answers, and her tactics for eliminating close to $40K of student loan debt.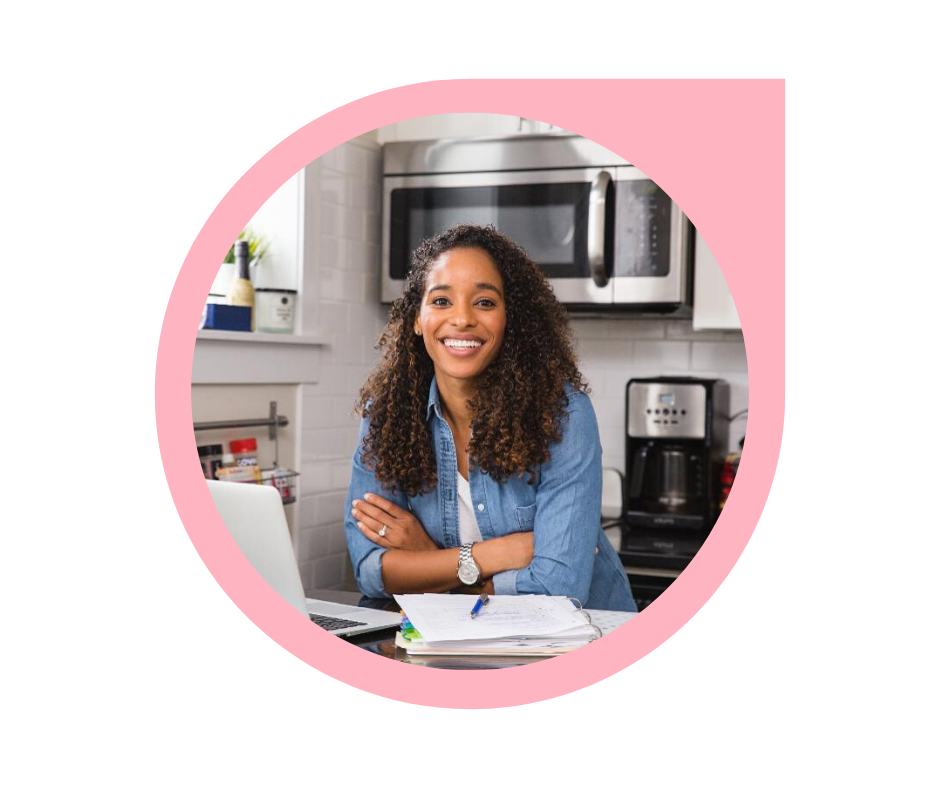 Carmen Perez of Make Real Cents

Carmen of Make Real Cents will teach about her cash envelope system and how she's enjoying life and paying for a wedding while still tackling student loans.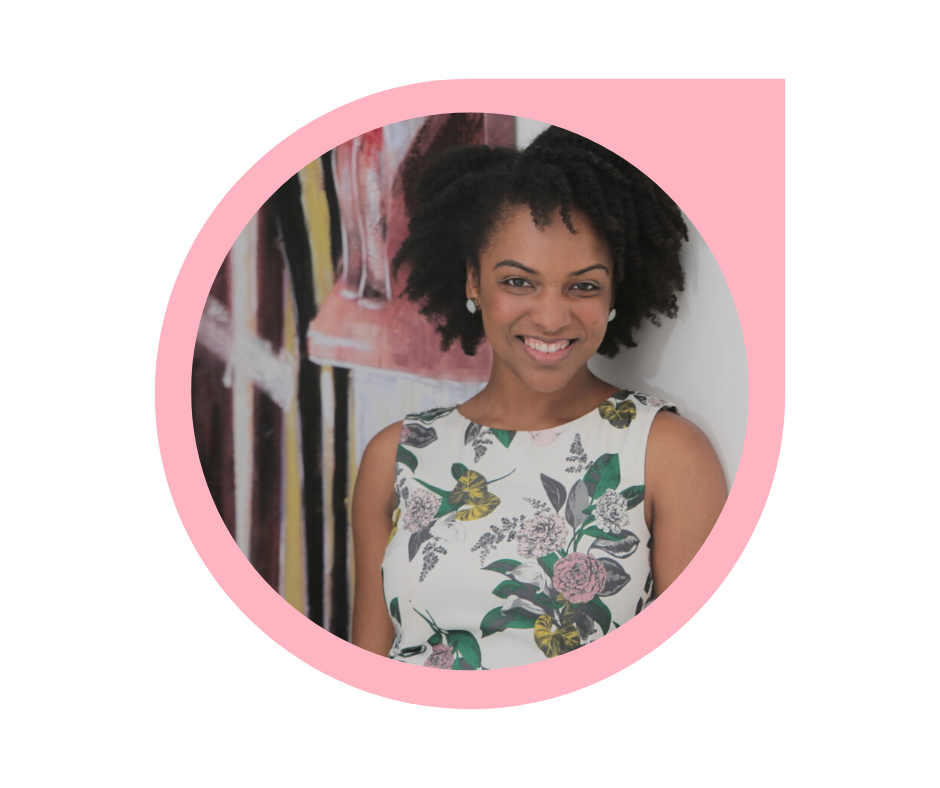 Latasha Kinnard of Godeste
Latasha Kinnard of Godeste and #1 Amazon best selling author will teach about the best budgeting and saving strategies to incorporate into an aggressive or semi-aggressive repayment plan.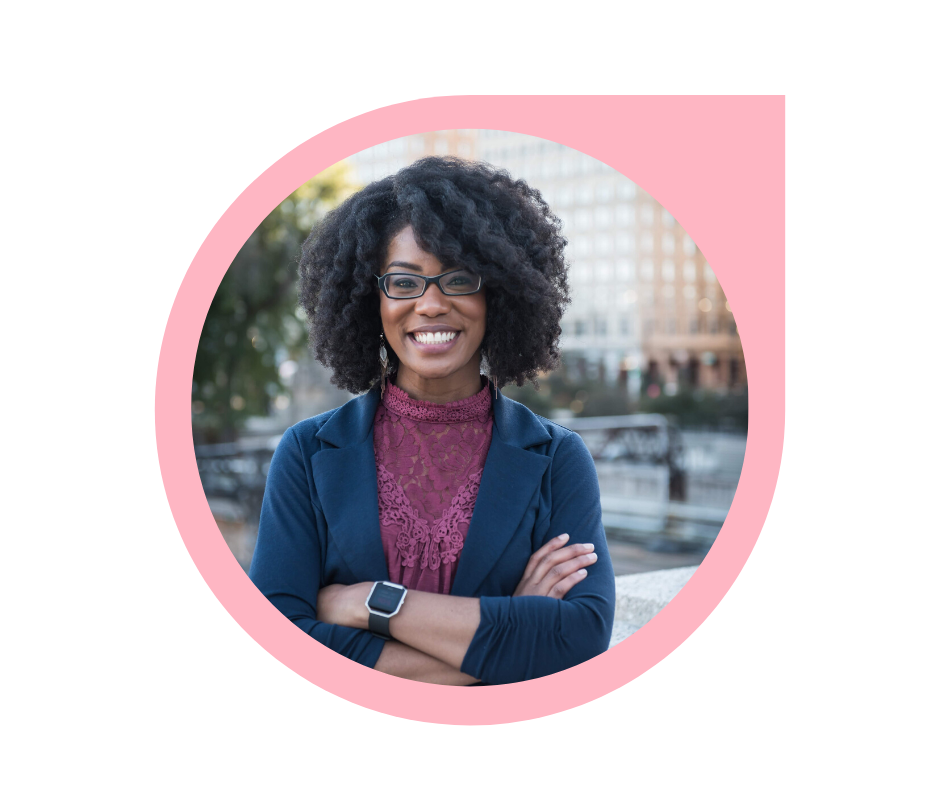 Trea S. Branch, CEO of Girl Break Free
Trea slayed 6-figure student loan debt in just 3 years and she will teach you her strategies for slaying all of this debt. She'll debunk many of the money myths around what it takes to kill 6-figure debt and equip you with a step-by-step protocol to emerge from the student loan battlefield victorious.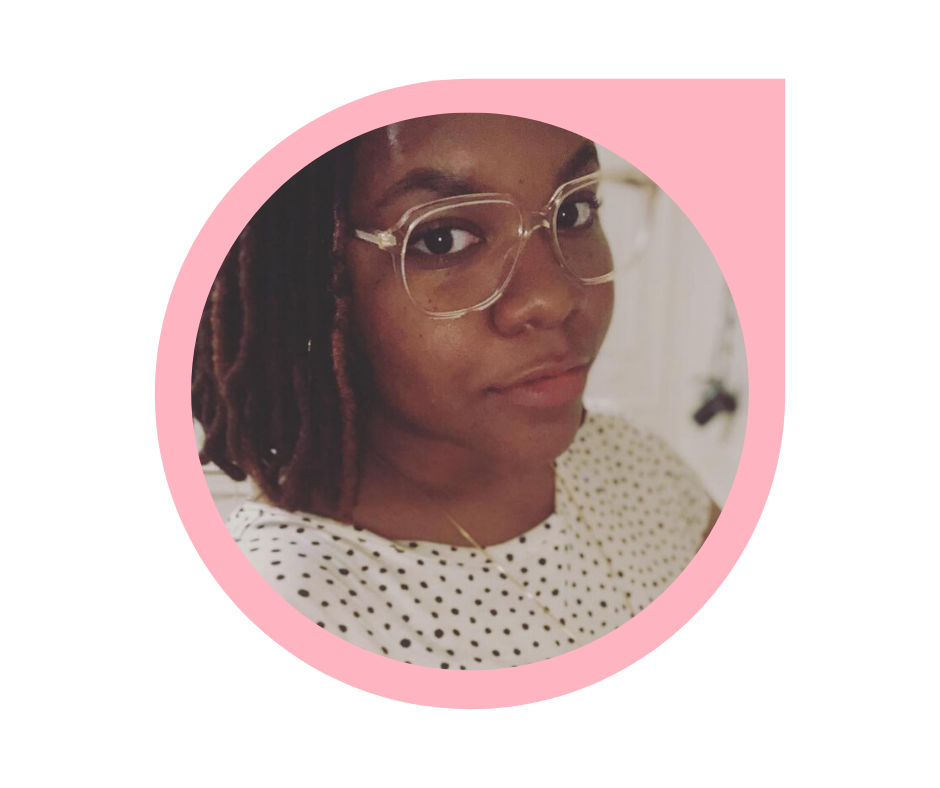 Kristen Johnson, Expat-Educator and World Traveller
Kristen Johnson is a brown girl expat living and loving in Nigeria. She moved there for change and to get aggressive with her student loan repayment process. She found her Nigerian prince, got married, saved a lot of money, slayed a lot of student loan debt and is living her best life as an international educator in an American school.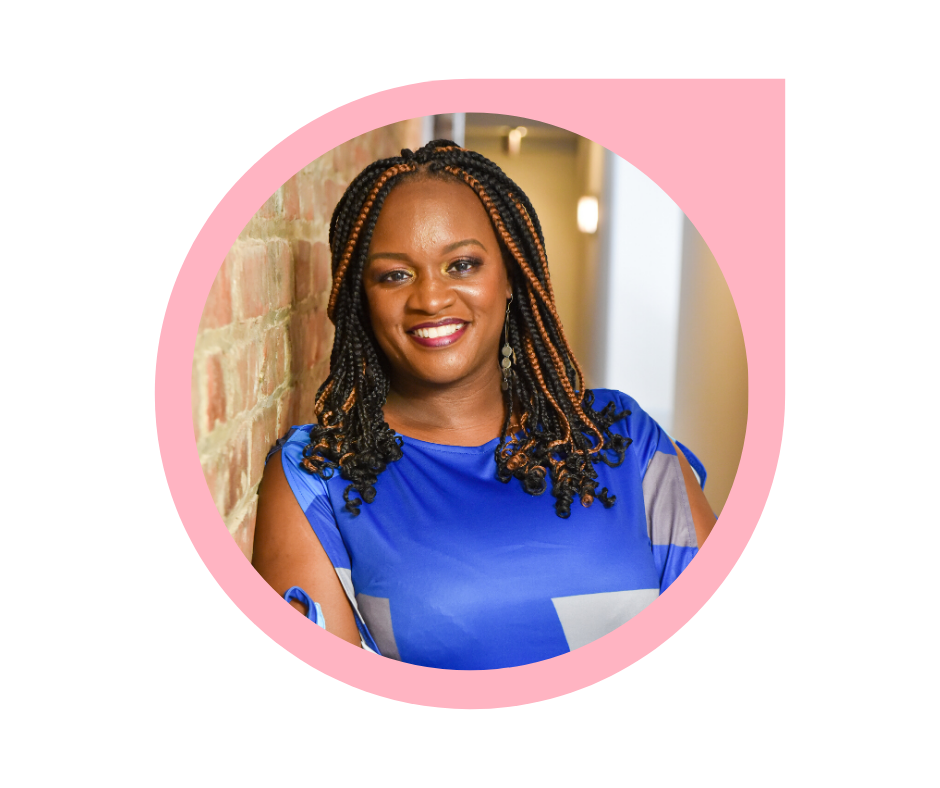 Netiva Heard, CEO of The Frugal CreditNista
Netiva Heard- CEO of The Frugal CreditNista will discuss the importance of protecting your credit and your credit score while repaying student loans. She'll make the link between the importance of good credit to make refinancing viable.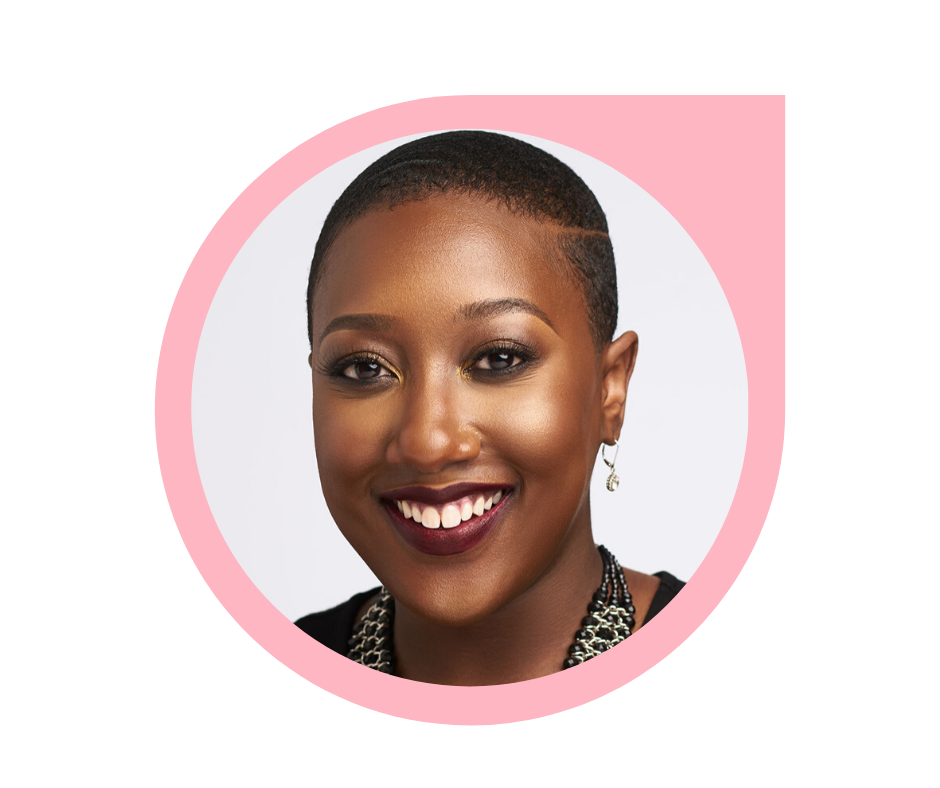 Kimberly Cummings Founder of Manifest Yourself
Kimberly Cummings, the founder of Manifest Yourself, a personal and professional company, offers insights into how to leverage successful salary negotiations as part of a 360 student loan repayment strategy.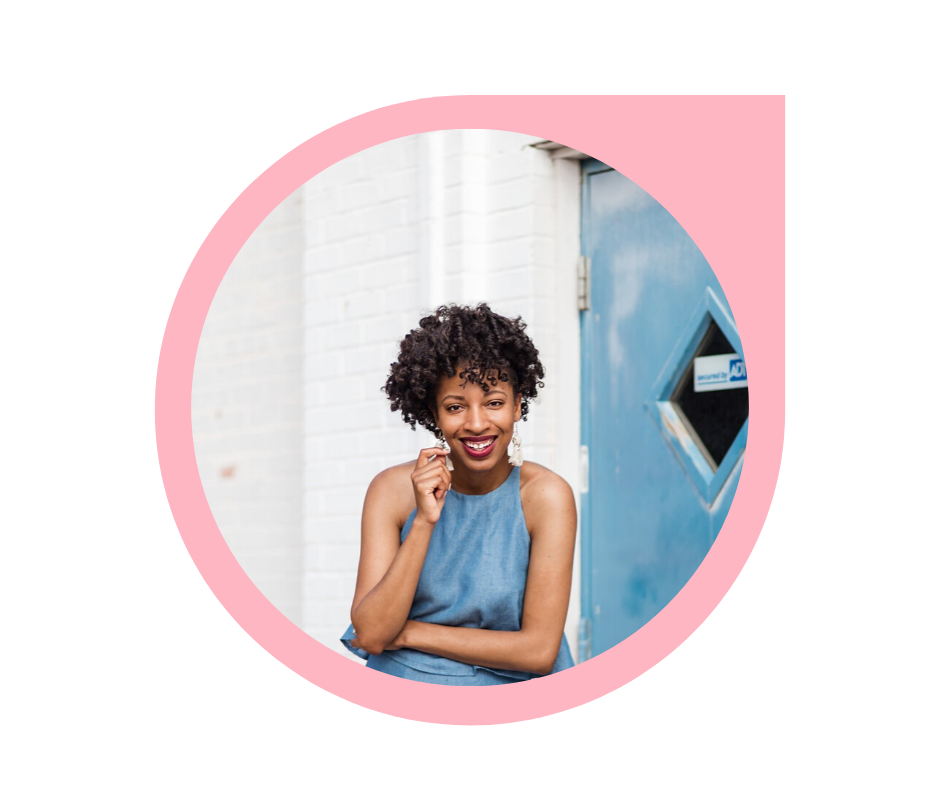 Kendra Barnes, The Key Resource

Kendra has created a real estate investment portfolio that generates over $150,000 in passive income. She did this in 4 years. Kendra will teach you how to use property ownership as part of your student loan repayment solution so you slay debt AND build wealth at the same time.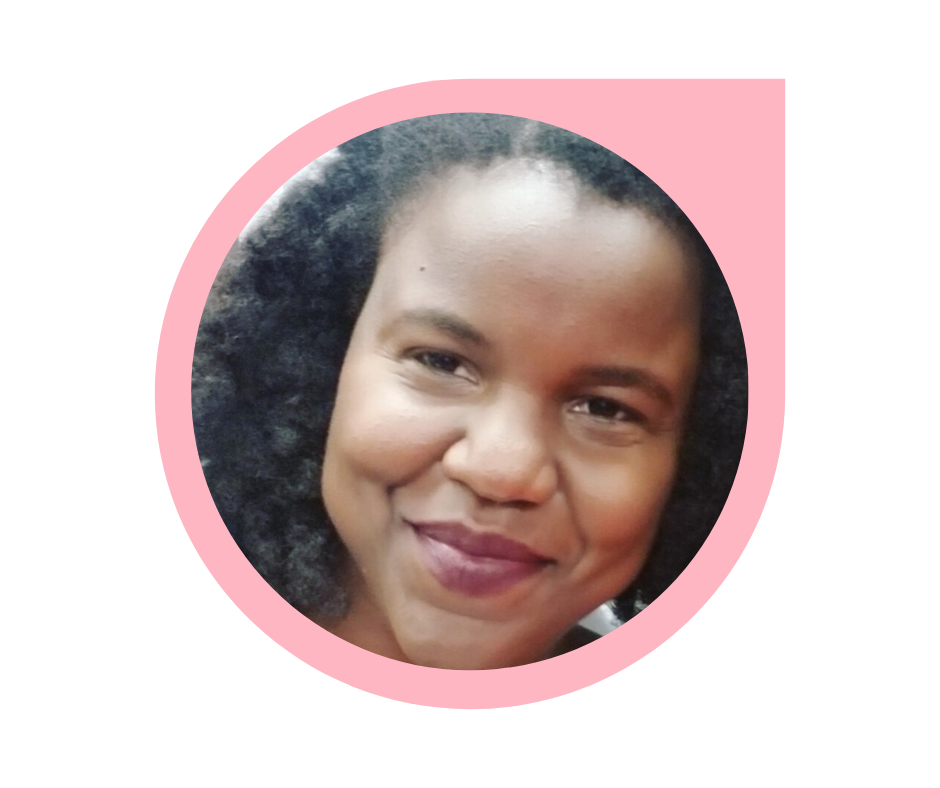 Carla Michel, Digital Entrepreneur
Carla Michel was a mover and shaker in the world of fashion and advertising until she decided to branch out on her own. Now an entrepreneur in the digital world, she attributes her ability to make the leap because of how she systematically approached slaying $70k of credit card debt and student loan debt.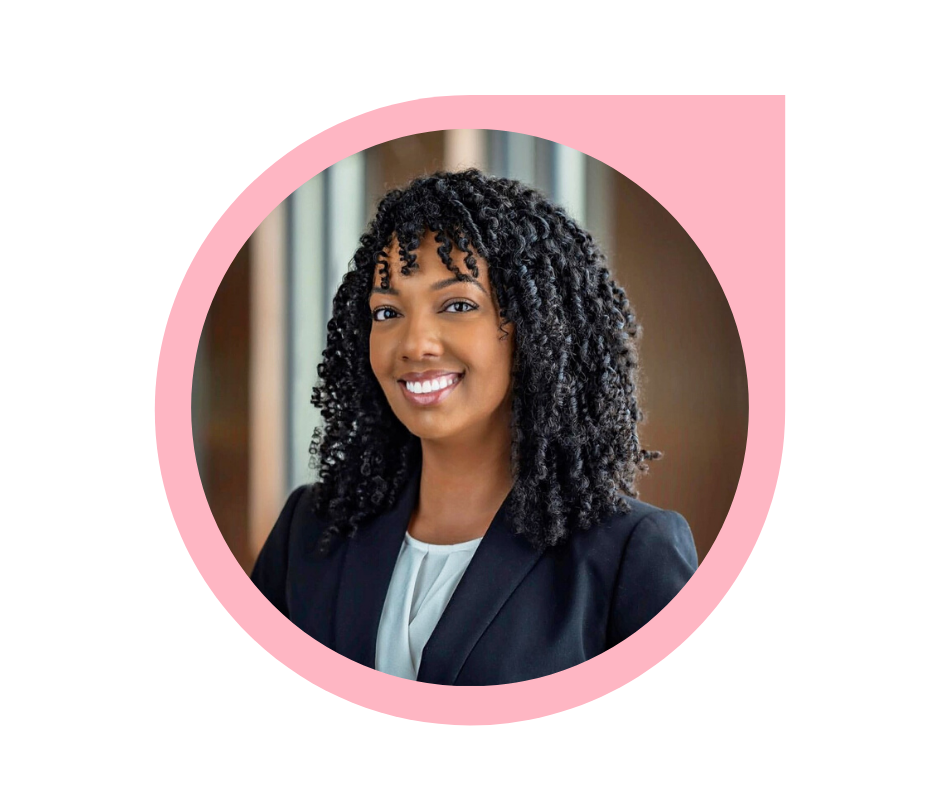 Kanysha R. Burton, Attorney
Kanysha will share her personal story of how she graduated law school with the wrong mindset towards paying off debt, why she doesn't recommend the IBR program, and how refinancing has shown a light at the end of the tunnel of debt repayment.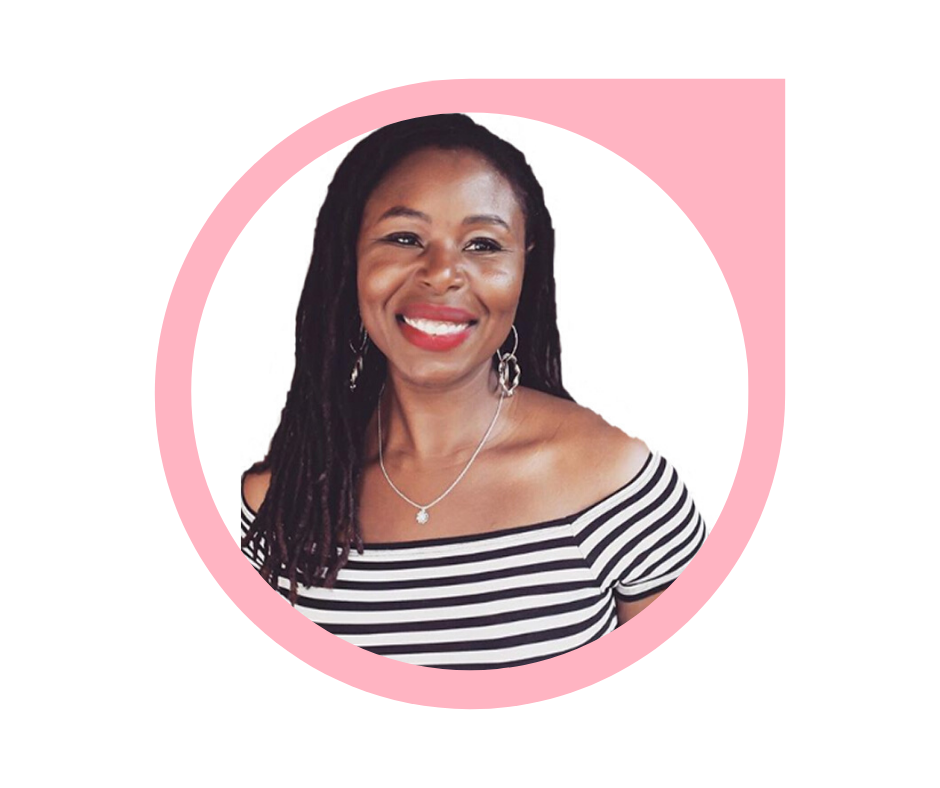 Kara Stevens, Founder of The Frugal Feminista
I'll be sharing my personal story of how I eliminated $40k worth of loan debt.
DIFFERENT LEARNING STYLES?
60 Days to Slay Sallie Mae GOT YOU!
FUN FACT: I was a classroom teacher and a school vice principal for 13 years! So in that spirit, I wanted to make sure that 60 Days to Slay Sallie Mae worked to accommodate various learning styles and needs. Throughout 60 Days to Slay Sallie Mae, you will be able to engage in this content with: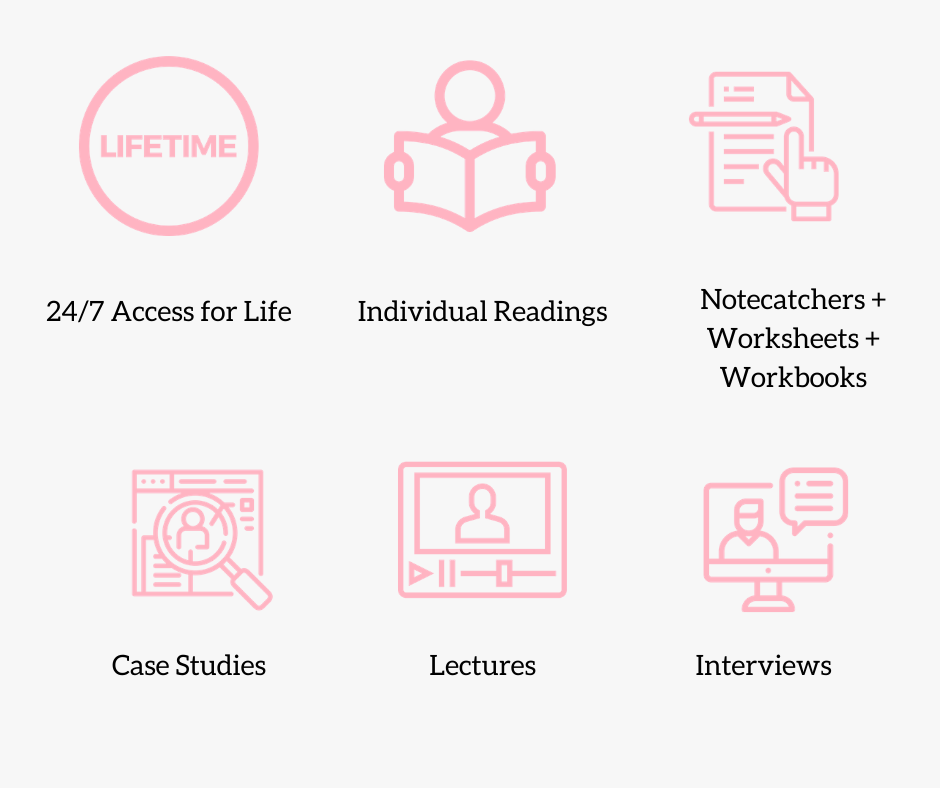 The 60 Days to Sallie Mae is a LEARNER'S PARADISE
What Students Say:
"I completed the course. Because of this course, I realized that:
My debt doesn't have to be with me for the next 18 years.
I will refinance. I have enough credit cards so I'll do a quick loan to consolidate the credit card debt and pay that off quickly.Also, looking for another job. I fixed my resume and will begin to apply to jobs by the end of the week.
I opened another checking account and will only put $80 there for the month for my discretionary spending. I never really have cash but I'm working on at least having $20 in my purse so I can only spend that per week.
I appreciated the format of the course with the short videos and real life stories and the written materials. I'll surely review some of the videos from time to time especially those about the job search.
Finally, my fight song is "You will win" by Jeckalyn Carr.
Thank you for giving me the boost I needed to slay my student loans."
Lydia O.
---
"At first, I was skeptical about spending the money for this workshop. But I'm so glad I did. Not only did I receive great advice and concrete strategies to help me get from under my student loans, but I also got assistance on changing my whole thought process surrounding money.
Through the one on one session, Kara also empowered me to take immediate action and work towards saving more for retirement. I now feel more informed about how to move forward with tackling my student loans. Attending the modules helped me to strategically think about how to attack my personal debts as well.I would definitely recommend this workshop to anyone who is feeling overwhelmed by debt or who wants to become educated about money as a whole.
I am so grateful to Kara for providing this course; specifically for Black women."
---
Kadidja now has clarity and has found extra money to accelerate her student loan payments (without deprivation).
---
Preye has killed off high-interest credit card debt as part of her student loan strategy AND her credit score has soared.
AND the BONUSES...(because every Sallie Mae slayer deserves a few...)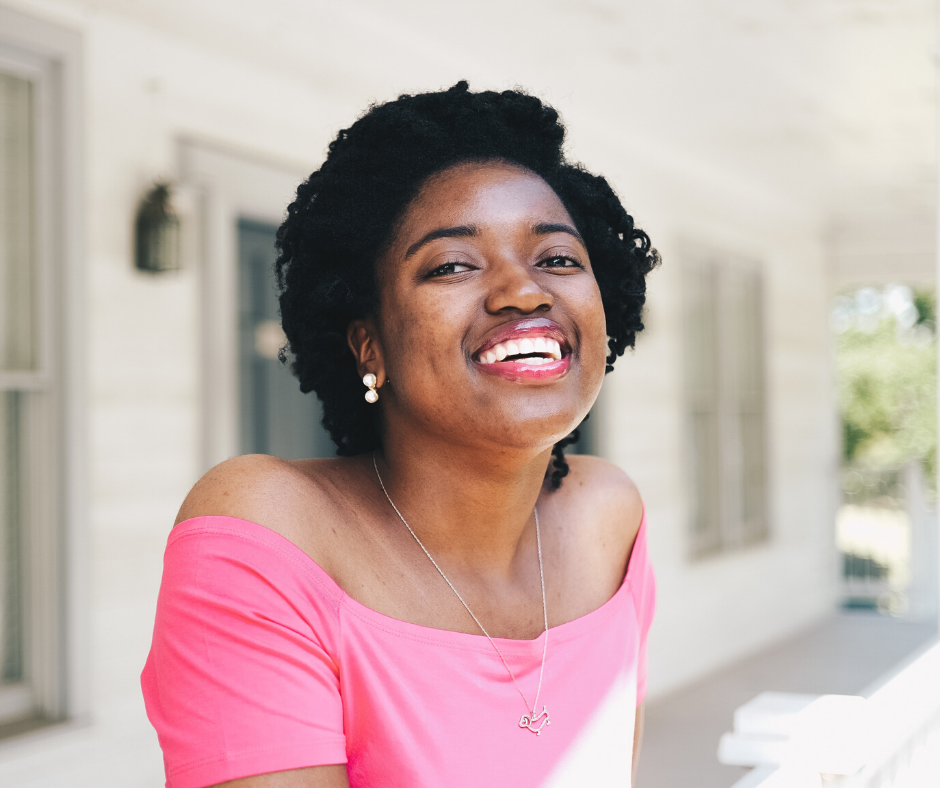 BONUS #1:
Slay Sallie Mae Closed and Private Facebook Group
Support Sundays where you have to show proof and receipts of your learning and progress

A community to clap for you as well as challenge you

Reminders about key elements of the 60 Days to Slay Sallie Mae course

Access to new student loan content to help you navigate the Sallie Mae Maze
VALUE: Priceless
BONUS #2: Money Therapy with Me (One-on-One Private 30 minute counseling-- ONLY for PAY IN FULL CLIENTS)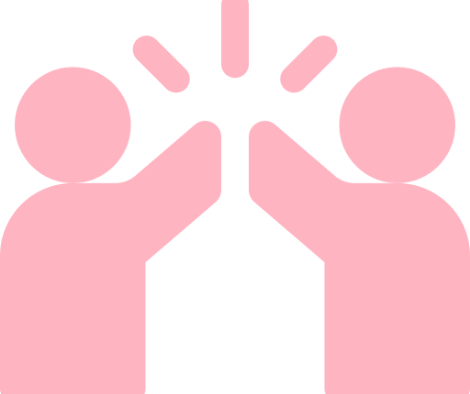 I'm all yours to help you accelerate this repayment and get back to your normally scheduled life. During our session we can:
Review your Slay Sallie Mae binder, calendars, and community care plans

Create a budget that allows for saving, slayage, and splurges (it's possible)

Create a debt elimination plan for your credit cards

Role play salary negotiations
(VALUE: over $150)
BONUS #3: Build Your $1K Emergency Fund in 30 Days without Thinking or Missing the Money Masterclass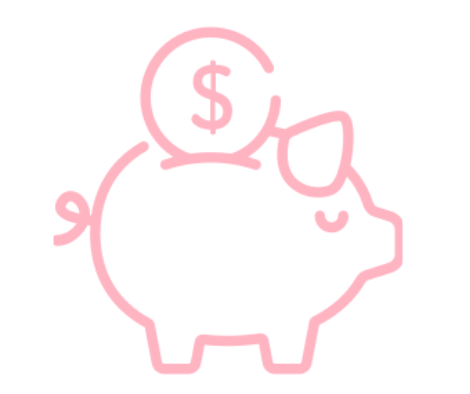 If you need a fresh start on learning to build an emergency fund, so you have a nest egg while you're finding extra money to throw at Sallie Mae, then this masterclass is just what you need. How to Build Your $1k Emergency Fund in 30 Days without Thinking or Missing the Money Masterclass walks you through:
The Scary Statistics of the "Income Gap" in the African-American Community and What You Can Do Today to Close It.
The money mindset that has helped me, a daughter of a single-parent immigrant, save at least 20% of her income year in and year out.
The Surprising Truth About How Much You Need In Your Emergency Fund to Feel Like a Grown Woman
5 Reasons Why It Is OK and Necessary to be Self(ish) If You Ever Expect to Reach Your Financial Destiny.
Ingredients to host your first yummy, empowering, and life-changing Financial Self-Care Weekend (I will share The Frugal Feminista ROAR system of Financial Self-Care for the first time!!!)
How to use the MIT Approach to Increase Your Savings
How to Successfully Live Off of $20 during the workweek so you can throw all of your extra cash in the bank account for your emergency fund.
3 Online banks That Will Force You to Save Without You Feeling the Pinch
5 Reasons Why You Are Broke (and it's not all really your fault)
(VALUE: $150)
BONUS #4: Make Money Kit which includes: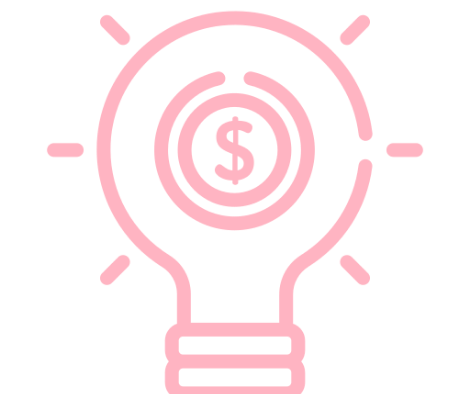 One of my favorite PDFs of over 100 side-hustles and income generating ideas for you to rid yourself of debt and possibly uncover a new passion (like I did) and be your own boss. ALL IN ONE PLACE!

A copy of A Sistergirl's Guide to Making Multiple Streams of Income

The Wealthy Woman's Blueprint Financial Planner

Lifetime Access to this online course for continual future reference. (You're welcome. 😀)

The Frugal Feminista's Salary Negotiation Guide

The Frugal Feminista's Student Loan Forgiveness Guide
Four Part Self-paced, Self-study Program
DETAILS AT-A-GLANCE
4 self-study modules with Kara (60-90 minute each)
Interviews with money experts
Case study interviews with "regular, degular" girls slaying Sallie Mae
Weekly "receiptwork" to keep you organized and making progress on your student loan repayment strategy.
Templates, budgeting workbooks, debt elimination planners
Easy-to-understand content that will leave you feeling empowered and focused about defeating Sallie and slaying the student loan dragon.
(and so much more...)
Course Curriculum
MODULE #1: Introduction to 60 Days to Slay Sallie Mae
Available in days
days after you enroll
Stat#1: Who Is Your Lender?
Available in days
days after you enroll
Stat#2: Interest Rates aka Your Financial Frenemy
Available in days
days after you enroll

Kara makes talking about money, fear, and the future easy. I love that she speaks from her experiences, breaks things down so it's easy to understand, and is so humble about her financial dopeness and knowledge.
– Sherri S.

Kara's work is so important for all of us. I love her website and everything she does. We NEED these conversations about prosperity and abundance.
Abiola Abrams, founder of Sacred Bombshell Academy

Recently, I told her that my goal for next year was to save $10,000. She told me to start with a CD so that I can't physically touch the money and I would be penalized if I take the money out too early. The work I am doing with Kara has helped my tremendously. It's a slow process but it's worth it.
V. Gary
Your Instructor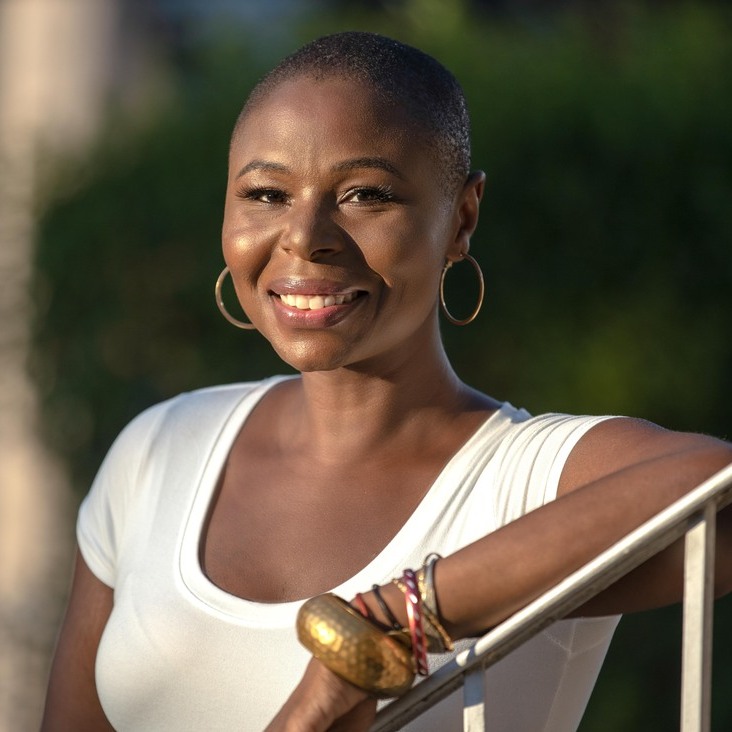 Kara Stevens is the founder of The Frugal Feminista, a personal finance and lifestyle blog and committed to empowering women to use money as a tool to fund their "juiciest" lives.
After climbing her way out of $65K worth of student loan and credit card debt, building up her financial reserves, and aggressively investing in equities, Kara soon saw the link between personal liberation, power, and financial freedom and wanted to inspire and educate other women around the increasing their financial acumen and financial self-confidence.
A teacher, historian, connector, and activist at heart, Kara wants to lead a "frugal feminista" revolution– to change the conversation between girlfriends, between husbands and wives, and between mothers and daughters.
Ms. Stevens is a native New Yorker and first-generation American via the beautiful island of Antigua. She possesses a BA in Political Science from Oberlin College, a MSEd in Bilingual Education from CUNY's Hunter College and an EdM in Organizational Leadership from Columbia University's Teachers College.

Frequently Asked Questions
When does the course start and finish?
The course starts now and never ends! It is a completely self-paced online course - you decide when you start and when you finish.
How long do I have access to the course?
How does lifetime access sound? After enrolling, you have unlimited access to this course for as long as you like - across any and all devices you own.
What if I am unhappy with the course?
This is a non-refundable investment because it's an electronic course. We know that if you do the work, you'll see the transformation you're looking for.
Legal Notice and Disclaimer:
This course is intended for the personal use of the individual who purchased it. You are not allowed to give or sell this course to anyone else.
Please note that this course is based on personal experience and anecdotal evidence. Although the authors and publisher have made every reasonable attempt to achieve complete accuracy of the content in this course, they assume no responsibility for errors or omissions. Also, you should use this information as you see fit, and at your own risk. Your particular situation may not be exactly suited to the examples illustrated here; in fact, it's likely that they won't be the same, and you should adjust your use of the information and recommendations accordingly.
Any trademarks, service marks, product names or named features are assumed to be the property of their respective owners, and are used only for reference. There is no implied endorsement if we use one of these terms.